Company
Blog
How African Banks will become Buyam's Biggest Clients
---
04 Feb 2023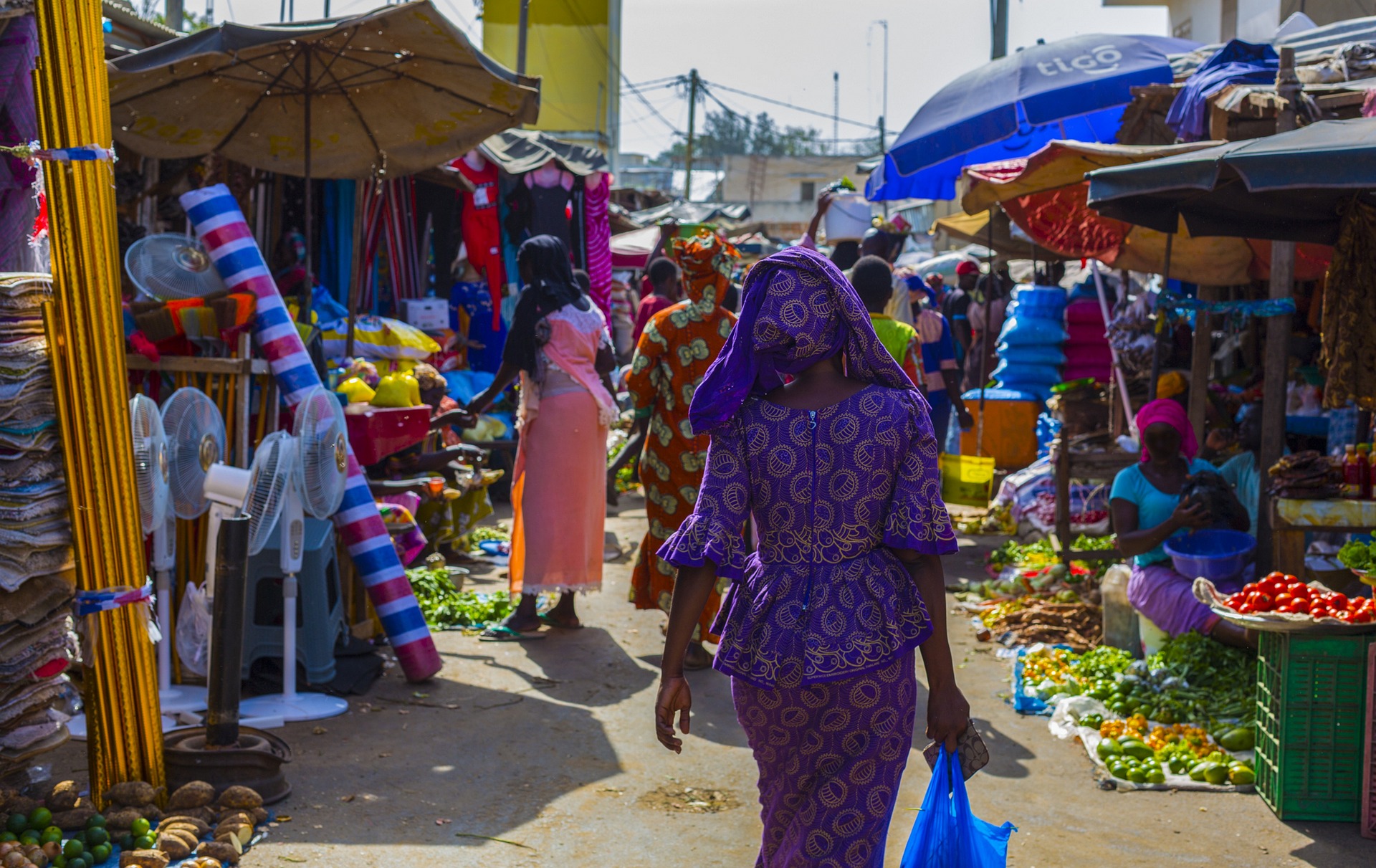 According to 2022 statistics from Worldometers, Africa has a total number of 763 commercial banks in both the private and public sector, serving a population of about 1,419,179,077. It is worth noting that Sub Saharan Africa alone has about 40million Small/Medium sized enterprises and 80% of Africa as a whole is made up of micro, small and medium-sized businesses that are striving in every way to grow. Granting loans and investing in businesses are very lucrative to banks and financial institutions. For instance, the Western banking system makes over 65% or more of its money from interest on loans. Citibank, American Express, Wells Fargo and Discover are known to be the best Western banks to obtain personal loans from. They provide most competitive terms in the market and make about 70% of their income from these. In August 2022, the Bank of America introduced community affordable loan solutions to striving businesses and individuals. This initiative yielded a massive amount of profit for the financial institution.
Strangely, most African banks - according to a 2022 European Investment Bank annual survey of African banks – are giving out less and less loans to these enterprises. Instead of African banks amassing the huge wealth that comes with offering auto loans, personal loans, mortgages, business loans etc., they rather stick to making less money from charging service fees for accounts, selling financial products like insurance and mutual funds, customer deposits etc.
African Banks cannot base their revenue model around loans and interests due to weak legal systems that depend on handing out loans based on collateral, a measure which is not totally effective. As a result, over 70% of Small/Medium -sized enterprises are usually left with no capital to grow due to lack of tangible collateral. It is to this effect that Buyam wishes to step in, and with what we are building, there is a good shot at changing all these. The following paragraphs will explain how Buyam will create and unlock new revenue streams for African banks.
Digitizing every vendor in Africa
One of the reasons why most African banks make less money from loans every day is because of the fear of being unable to trace or get back their money in case of a bad debt with small/medium sized enterprises. We can help curb this fear given that our mission is to create digital profiles for every vendor in Africa. On the Buyam platform, every vendor will have an identification profile that is not limited to a name or national identity but includes location and other trackable data.
Creating digital profiles for every vendor in Africa means bringing together legitimate and legally-registered businesses in one place where they can be tracked down by banks. The security formalities these vendors fulfill to become verified on Buyam will serve as a guarantee of some trustworthiness in the businesses, which will in turn convince banks to safely grant loans to them and be assured of receiving it later and making huge returns on the deal. To fully understand how legitimate these vendors will be, let's look at how the African business system works.
The African legal system requires a business to have documents such as a tax payer card, a business license, a sales tax license, a confidential Agreement, a business plan, etc. All these documents are legal and binding. There will serve as a sort of credibility for banks looking to give out loans. Buyam will ensure that all vendors are verified and have the legally- required documents thereby giving banks an avenue from which to tap a huge revenue stream (granting profitable loans to these businesses)
Records and Analytics
Another significant benefit for banks offering loans is the security in terms of records and analytics. With digital profiles for every vendor, we will easily track and analyze their cash flows, stock flows, sales and more. This will make it possible for banks to grant loans and support small and medium sized enterprises without risk of default. Furthermore, Buyam will also be able to keep track of the vendor's loan history over time. This will additionally help banks to know which vendor to avoid and which vendor or sector to invest in. Transactions will be tracked more easily, and banks will know when payments are made. Added to some machine learning, this data can help banks choose wisely which small vendor to give a loan to without any collateral.
Sorting out Business booming sectors
Banks will also greatly benefit from investing in booming business sectors or setting up structures that can generate extra income. This will still be possible because of the digital profiles we will create for our vendors. The digital profiles created will enable us track and get intel on their market activities. By tracking vendor's locations, transactions and sales, it will be possible for banks to pin-point those market sectors that are expanding, and as such they can boldly invest and even set up branches; a move that is bound to generate a lot of income for the banks.
Reducing cost of paper work
Connecting banks and vendors on Buyam will make it possible for some procedures to be carried out on the Buyam platform. One such transaction is account/documents verification. The time and money it will cost to print confirmation letters and bank statements will be diverted to verifying already- prepared documents on Buyam.
Greater exposure to potential clients
As Buyam's network continuously increases, it also means a bigger market for the banks. Businesses on Buyam with a steady or fluctuating income rate will always want have to obtain loans to stay in business or grow the business. As a result, banks can quickly and easily be spotted by these small and medium enterprises scrambling to obtain loans. This will increase revenue for banks.
Financial Technological Integrations
Western banks are already up to date with fin-tech and have integrated it into their banking system and this is yielding a lot of good fruits. According to Newsroom, the Bank of America has over 55 million verified users. Yet majority of African Banks's digital system are still lagging behind on this regard. This appears to be just one of the drawbacks African banks are having and that's limiting them from reaching the financial height they ought to have reached already. There are also other issues like payment challenges, especially with a rise in customer dissatisfaction in the traditional banking system, which is largely attributed to what we call the "rise of fin Tech." Diana Milanesiin in her article 'Rise of Fintech…" puts it this way, "Fintech innovation driven by non-bank entities is progressively deconstructing the walls that have long surrounded the traditional financial and banking system…"
African banks have also been adversely affected by an increase in the number of non-bank institutions that have invaded the market space and are fighting for the spotlight too. To be monopolistic in the market now is almost like a myth, Banks are faced with competitors on a daily basis.
With the help of Buyam, financial technological integrations can be introduced into the banking systems, securing and bringing in more customers. With some level of coding, customers' bank accounts (both vendors and customers) will be linked to their Buyam accounts which can enable them make purchases with ease and perform other online transactions. Customers will flock in with financial tech integration.